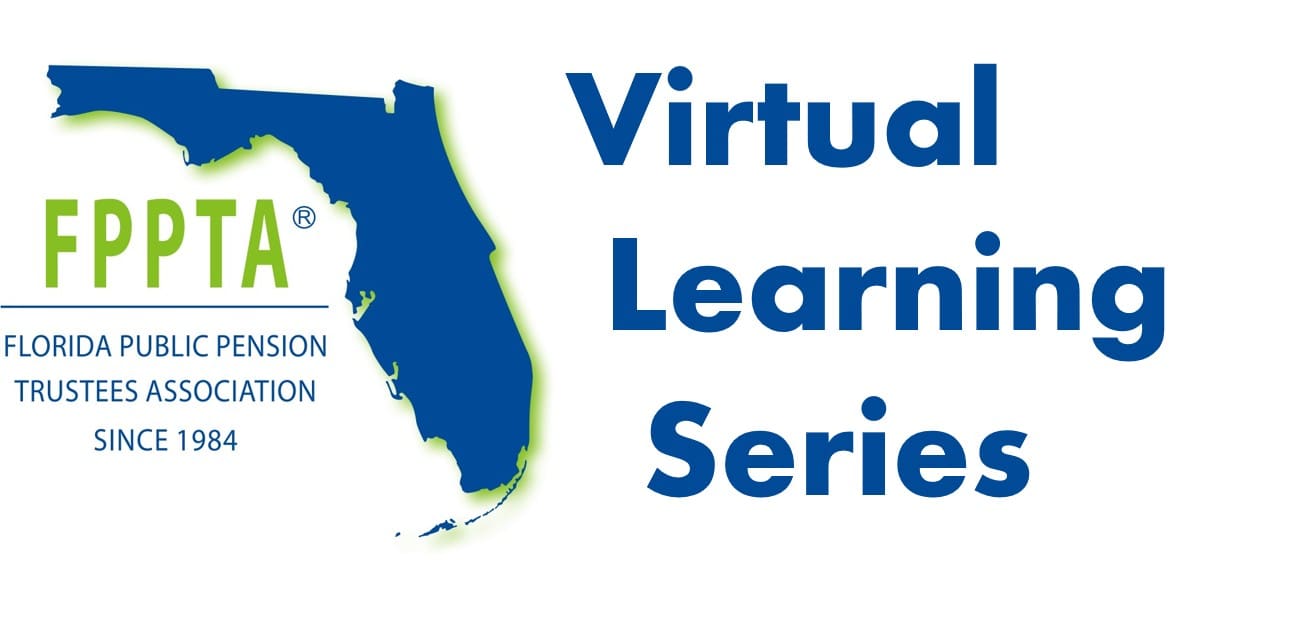 FPPTA Virtual Learning Series Sponsors
Social distancing is our new normal and it brings with it the need to adapt, so we can continue our mission of trustee education. We are navigating our new environment by providing online educational opportunities that are comparable to our Trustee Schools. The need for continuing trustee education to meet the demands of a worldwide pandemic and the resulting shock to the economy is essential.
Welcome to the FPPTA Virtual Learning Series, a series of 10 online learning opportunities designed to provide timely education during the COVID-19 Pandemic. With the help and expertise of our Associate Members, the FPPTA will host informative sessions and provide up to the minute information you'll need to perform your duties as a trustee during this pandemic.
Trustees can earn up to 5 CEU credits by attending a minimum of 6 of out the 10 online events or by watching the video replay of these sessions. You must register for the live event or submit your CEU information on the replay page in order to receive CEU credits. The Virtual Learning Series is complementary to our members.
The FPPTA Virtual Learning Series has concluded. We would like to thank our sponsors, speakers and everyone who attended. Trustees earning 5 CEU credits for this series must complete viewing 6 out of 10 sessions by October 1st, 2020. You can access all of the Virtual Learning Series sessions in the library below. 
Virtual Learning Series Library
Watch previous sessions from the FPPTA Virtual Learning Series. Videos will be added as the series progresses.