VLS, Session 7: Impact of COVID-19 on Commercial Real Estate
Live Session Will Begin at 2:00PM
If you are earning CEU credits, you must register for the event so your credits can be tracked. Continue scrolling down to register. If you plan to watch the replay, you can submit your information for CEUs when the replay is available.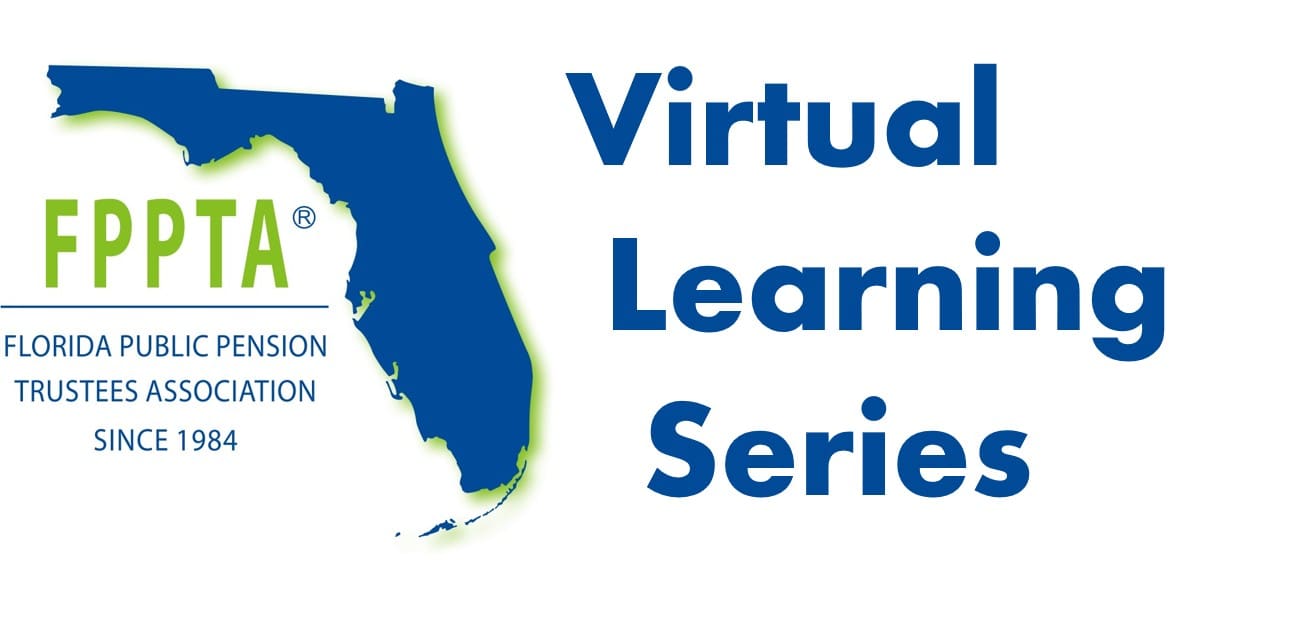 FPPTA Virtual Learning Series Sponsors
Virtual Learning Series Library
Watch previous sessions from the FPPTA Virtual Learning Series. Videos will be added as the series progresses.
Social distancing is our new normal and it brings with it the need to adapt, so we can continue our mission of trustee education. We are navigating our new environment by providing online educational opportunities that are comparable to our Trustee Schools. The need for continuing trustee education to meet the demands of a worldwide pandemic and the resulting shock to the economy is essential.
Welcome to the FPPTA Virtual Learning Series, a series of 10 online learning opportunities designed to provide timely education during the COVID-19 Pandemic. With the help and expertise of our Associate Members, the FPPTA will host informative sessions and provide up to the minute information you'll need to perform your duties as a trustee during this pandemic.
Trustees can earn up to 5 CEU credits by attending a minimum of 6 of out the 10 online events or by watching the video replay of these sessions. You must register for the live event or submit your CEU information on the replay page in order to receive CEU credits. The Virtual Learning Series is complementary to our members.
Current Event

August 12, 2020
Session 7: Impact of COVID-19 on Commercial Real Estate
Stanley Iezman, Chairman & CEO, American Realty Advisors
Peter Palandjian, Chairman & CEO, Intercontinental Real Estate Company
Moderator: Dave West, FPPTA Education Committee
Upcoming FPPTA Virtual Learning Series Schedule:
August 26, 2020
Session 8: Prudent Risks & Governance for a Florida Public Pension Plan
Brad Armstrong, Senior Consultant, GRS Consulting
Pete Strong, Senior Consultant, GRS Consulting
Moderator: Mark Meyer, FPPTA Education Committee
September 9, 2020
Session 9: Impact on Alternative Investments Due to COVID-19
Rob Hatch, Partner, Constitution Capital Partners
Jim Clark, Portfolio Manager, Nuveen
Rob Croce, Phd, Managing Director, Head of Risk Parity & Liquid Alts, Mellon
Moderator: Debbie McCoy, FPPTA Education Committee