Welcome to FPPTA - Log into Your Account
**Please log in before attempting to renew your membership or CPPT Recertification.**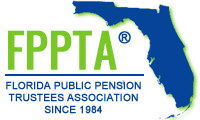 FPPTA invites you to login to our Members Only Area using your username and profile. In the event you are having issues logging in, please contact MJ Chwalik at 850-668-8552 ext 107 or you may email her at mj@fppta.org.
As of May 21, 2019, we have launched a new system, ALL members must reset their password by clicking on "FORGOT YOUR PASSWORD" link.
Once you have clicked that link, the system will automatically generate and send an email notification with a password reset link to your email address on file.