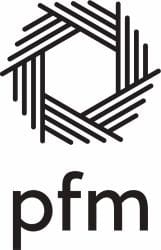 PFM Asset Management LLC has a long history of providing a client-focused Outsourced Chief Investment Officer service for a broad range of clients and multi-asset class portfolio structures including pension, other post-employment benefits, endowments, foundations, and other institutional investor funds. With almost $14 billion in assets under management (as of June 30, 2020), we work with our clients as a trusted fiduciary, drawing on our experience and their investment objectives to create investment portfolios designed to support their goals.
Using an open architecture approach, we customize specific asset allocations to help meet client risk and return expectations. We offer a variety of investment vehicle options to address institutional plan preferences and requirements.
Our proactive tactical allocations, holistic investment approach, fiduciary orientation, and transparent track record sets us apart from traditional investment consulting models, allowing our clients to focus on the big picture and not the day to day market movements.